Christiansburg, Blacksburg and Radford Water Heater Installation and Repair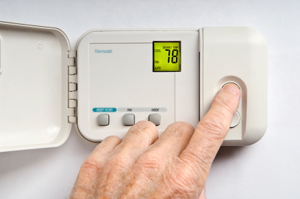 As your Christianburg heating system ages, it can lose efficiency or stop working altogether. We provide the highest level of quality in all repairs, and all jobs are performed by highly-experienced contractors you can trust.

We offer full furnace maintenance or (Tune-up).  Professional maintenance is vital to protecting your system investment.  A properly maintained heating and cooling system will lower your utility bills, prevent inconvenient breakdowns, extend the life of your equipment, and keep your system running in factory fresh condition. Call today for immediate consultation from one of our many licensed Heating System Technicians. We will patiently answer any and all of your questions and discuss every stage of the process to help you determine your system's needs.
Our Christiansburg, Blacksburg and Radford Water Heaters Services
Electrical Water Heater Installation
ElectricTankless Water Heater
Electrical Water Heater Replacement
Electrical Water Heater Repair

Residential Electrical Water Heaters
Commercial Electrical Water Heaters
Electrical Water Heaters
Rheem Electrical Water Heater

Water Heater Maintenance
Water Heater Installation
30 Gallon Electrical Water Heater
Electrical Water Heater Repair


We Provide Plumbing in The Following Towns in Virginia
Blacksburg, VA | Christiansburg, VA | Radford, VA | Floyd, VA | Salem, VA | Roanoke, VA | Pearisburg, VA | Pembroke, VA | Wythville, VA | Pulaski, VA
Why Christianburg Should Hire Us for Their Water Heater Repair
We approach every water heater task with the highest level of professionalism and quality craftsmanship. We give the attention to detail that you should expect from the professionals. Eastern Construction, Inc, we start every Christianburg water heater project with the goal of providing an enjoyable experience for the homeowner.
From start to finish, our water heater contractors work with the homeowner every step of the way. Our goal to ensure that the project is completed just the way you expect it. For a truly unmatched Christianburg water heater service call on the professionals of Infinity Plumbing Services today!
Recent Articles About Plumbing
If you are looking for Plumbing in Christiansburg, Blacksburg or Radford then please call (540) 357-1454 or complete our online request form.