Your Christiansburg, Blacksburg and Radford Home Repair & Remodeling Specialist
The experts at Eastern Construction Inc. have been dedicated to the residential home repairs and remodeling needs of Christiansburg, Blacksburg and Radford and the surrounding areas. Our professional River Valley home repairs and remodeling specialist can help to renovate and create new space in your home. Our builders work with you to upgrade your home while ensuring one cohesive look.
Residential Home Repairs & Remodeling Professionals
Serving Christiansburg, Blacksburg and Radford Since 1994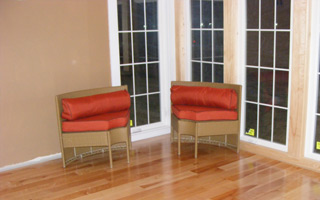 Remodeling Experts
Our licensed and insured contractors can develop your new home, addition, home renovation, kitchen remodeling, or bathroom remodeling with ease. Our skilled experts handle all repairs and renovations, including plumbing and electrical services. Instead of dealing with multiple contractors, the professionals at Eastern Construction can skillfully and safely complete your entire remodeling project.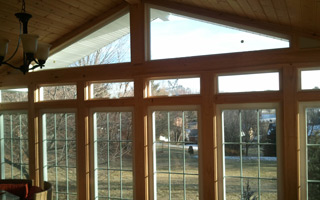 Home Repair Pros
Our full licensed and insured contractors can complete virtually any and all home repairs in your home. From exterior upgrades like siding and roofing, to interior services like electrical repair and plumbing, our skilled home repair contractors do it all. We also offer interior and exterior painting services to keep your home looking its best. Let the home repair professionals at Eastern Construction help today.

Dedicated to Complete Home Care & Customer Satisfaction
Since 1994, Eastern Construction Inc has been focusing on renovation projects and complete home care and upgrades for Christiansburg, Blacksburg and Radford and the surrounding area. We believe it is important to not only create a high quality finished product, but also to look out for our customers and their needs. We take to time to understand you, your property, and your specific needs with every project.
Home Builders
Our professional new home builders will implement quality checks at various phases of the construction to ensure that everything goes smoothly and results in a flawless home. We provide top-notch services that can help you design, plan and construct the home of your dreams.
Kitchen Remodeling
Our remodeling contractors will make sure to factor in ease and comfort, effective room space utilization, and simplicity of design when implementing kitchen remodeling. We provide kitchen remodeling services that will transform your kitchen into a haven for gathering or cooking, and not a space for mess and disorder.
Bathroom Remodeling
In order to receive a professional bathroom remodel, you should leave it in the hands of our remodeling experts. We can bring all your ideas to life along with design and function that will completely revamp your outdated bathroom. With our guarantee of quality craftsmanship, you can rest assured that your bathroom remodeling project will complete with the finest materials and workmanship.
Excavation
Excavation is a construction element that involves working on and moving the earth surface so that it is ready for construction. Our contractors can move soil, dirt, rock and other materials so that the elevation of the construction site will be good enough for any form of construction to be done on it.
Latest Articles
When you're replacing your Roanoke roofing, the first decision you'll have to make is which type of roofing material to… Read More

Pembroke  water heaters are extremely important in any home – which is why homeowners should know exactly when to install… Read More
If you are looking for a Christiansburg, Blacksburg or Radford home repair and remodeling specialist then please call (540) 357-1454 or complete our online request form.