Christiansburg Home Repairs & Remodeling Contractor and Home Improvement Specialist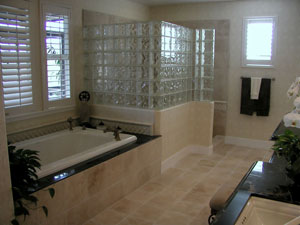 At Eastern Construction, Inc., we have been serving Christiansburg since 1994, where we are a locally owned and operated. Our company concentrates on being the best Christiansburg home repair and complete home remodeling contractor.
Christiansburg Home Repairs
Eastern Construction, Inc. is the best when it comes to remodeling your Christiansburg home. Our main responsibility as Christiansburg home repair professionals is to protect your the inside of your home. We do this while providing proper top notch home repair service at competitive prices.
Remodeling
Home Remodeling
Remodeling Contractor
Kitchen Remodeling

Bathroom Remodeling
Renovations
Home Repairs
Plumbing

Electrical
Home Repair
Painting
Home Improvement
Christiansburg Bathroom & Kitchen Remodeling
The best way to update a old looking bathroom is to go for a Christiansburg bathroom remodeling. Bathroom remodels can range from complete remodels to simple updates such as adding a sink vanity or a new wall cabinet which can be installed by your Christiansburg remodeling contractor. No matter your needs, Eastern Construction, Inc. can give your bathroom a sweet new image at a cost that won't break the budget.
If you're planning on a kitchen remodel with your Virginia home, then you should consider remodeling with Eastern Construction, Inc. Your kitchen it is the most commonly used area and is usually the first room in the home that starts showing wear and tear from everyday use.
Christiansburg Interior & Exterior Painting
if it's the outside or the inside of your home that needs painting, you'll want a finished paint job that will protect your Virginia home from the weather as well as add to its appearance and value.
Exterior painting needs to be tough enough to survive hot, humid summers and cold, dry winters without blistering, cracking or peeling. If done by the professionals at Eastern Construction, Inc., it will also help to seal your home's interior from moisture, mildew, dry rot, termites and other environmental factors.
When it comes to interior painting, design and durability are important for a successful paint job. The new paint should work well with your interior decor, needs to be done neatly and completely, without damage to your ceilings, floors, and furnishings.
When you want professional Christiansburg painting services at the most affordable rates, the best thing for you to do is contact the expert painters at Eastern Construction, Inc. We provide only the best when it comes to house painting.
Services We Provide in Christiansburg, Virginia
Eastern Construction, Inc. is Rated: 3 / 3
---
"We were so pleased with the work you've done on our home. Everything was well put together and buttoned down - definitely a good feeling! Undoubtedly, we will need more repair work in the future and, when we do, we will be happy to call on you again. Thank you for your care and concern to help us get the place in working order."

- Mr. K Smith | Rated: 3 / 3
---
Recent Articles
Roanoke interior painting is a great way to feel different in your home as well as keep the market value alive and well. This, in the ultimate sense, brings out the best and desired reactions from people who are brought inside it. After all, if your home is inviting and comforting, your guests become at…
Finding the Best Roanoke Remodeling Contractor
While it may be true that what turns a house into a home is the people with whom you share it with, it will do you well to make this space as beautiful and as functional as you possibly can. In addition to placing a roof over your loved ones' heads, you need to see…
If you are looking for Christiansburg home repair and remodeling specialist then please call (540) 357-1454 or complete our online request form.