Radford Home Repairs & Remodeling Contractor and Home Improvement Specialist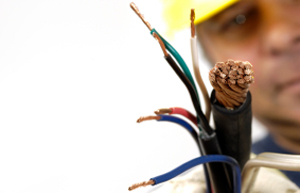 We understand that without a quality Radford home repairs backed by excellent customer service, Eastern Construction, Inc. will not achieve success. Therefore, that is why we set our standards of quality, value and customer service to the highest degree.
Radford Home Repairs
If you're looking to hvae home repairs completed in your Radford home, you need a company that offers superior home repair service at affordable prices. That's where Eastern Construction, Inc. comes in. With over 40 years of home repair services, we are the premiere home repair contractor in Radford.
Remodeling
Home Remodeling
Remodeling Contractor
Kitchen Remodeling

Bathroom Remodeling
Renovations
Home Repairs
Plumbing

Electrical
Home Repair
Painting
Home Improvement
Radford Bathroom & Kitchen Remodeling
A great way to update a tired looking bathroom is to opt for Radford bathroom remodeling. Bathroom remodels can range from complete remodels to simple updates such as adding a sink vanity or a new wall cabinet which can be installed by your Radford remodeling contractor. No matter what your bathroom remodeling needs maybe, we can help give your bathroom a fresh new image at a cost that won't break the bank.
If you're planning on starting home improvements to your Virginia home, then you should consider starting with kitchen remodeling in Radford. Because the kitchen it is the most commonly used area and is usually the first room in the home that starts showing wear and tear from everyday use, kitchen remodeling is one of the smartest home investments that you can make.
Radford Interior & Exterior Painting
Inside and out, Radford painting is a big job! You want a finished paint job that will protect your Virginia home from the elements as well as enhance its appearance and value.
Exterior painting must survive hot, humid summers and cold, dry winters without blistering, cracking or peeling. If done correctly, it will also help to seal your home's interior from moisture, mildew, dry rot, termites and other environmental factors.
When it comes to interior painting, design and durability are important for a successful paint job. The new paint should work well with your interior decor, needs to be done neatly and completely, without damage to your ceilings, floors, and furnishings.
When you want professional Radford painting services at the most affordable rates, the best thing for you to do is contact the expert painters at Eastern Construction, Inc. We provide only the best when it comes to house painting.
Services We Provide in Radford, Virginia
Recent Articles
Roanoke Roof Repairs Done by the Experts
Before the rainy or winter season sets in, you have to check your roofs for any damage or leakage. Roof repairs in Roanoke must be done in order to keep your home warm and dry as possible. Of course, you do not want to encounter several problems that can be so irritating and can cause…
Your Trusted Roanoke Handyman for Home Repairs
A house is always a work in progress because it is subject to wear and tear as days, months and years go by. No matter how good a structure is built it will need a few small and medium size repairs here and there, like plumbing, home maintenance or yard work, carpentry, electrical work and…
If you are looking for Radford home repair and remodeling specialist then please call (540) 357-1454 or complete our online request form.