Roanoke Home Repairs & Remodeling Contractor and Home Improvement Specialist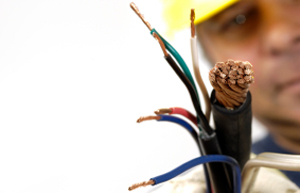 Roanoke now has a solution to the "Honey do" list. Servicing all areas, homes and businesses have come to count on Eastern Construction, Inc. as their go to company for maintenance and repair.
Our commitment to develop long term relationships with our customers, not just looking for a quick buck, has helped become one of the fastest growing service companies in Roanoke.
Roanoke Home Repairs
At Eastern Construction, Inc., we make your home repair or improvement project priority. We will show up on time and use top of the line materials along with the latest tools & techniques to complete your project. We always keep the job area clean and organized.
Besides being honest and dependable we do not have stand around supervisors or major overhead inflating the price of your update, repair or remodel. We are passionate about this business and it shows in the final product.
Remodeling
Home Remodeling
Remodeling Contractor
Kitchen Remodeling

Bathroom Remodeling
Renovations
Home Repairs
Plumbing

Electrical
Home Repair
Painting
Home Improvement
Roanoke Bathroom & Kitchen Remodeling
Good bathroom remodeling – well designed, well built, on time, and on budget – requires skillful coordination. We bring the acumen and people skills to deploy a broad team of subcontractors in a tight space with finesse and élan. And you can count on Eastern Construction, Inc. career carpenters to personally carry out the heart of the project with flawless execution.
When we at Eastern Construction, Inc. design kitchens for our clients, we begin with establishing the clients' needs and expectations. We measure success by delivering an efficient and well-organized layout, allowing the area to serve its primary function: to efficiently prepare food and to entertain. More importantly, the kitchen also accommodates and takes into account the specific needs of the people using the space.
Roanoke Interior & Exterior Painting
When it comes to interior painting, design and durability are important for a successful paint job. The new paint should work well with your interior decor, needs to be done neatly and completely, without damage to your ceilings, floors, and furnishings.
Exterior painting must survive hot, humid summers and cold, dry winters without blistering, cracking or peeling. If done correctly, it will also help to seal your home's interior from moisture, mildew, dry rot, termites and other environmental factors.
Services We Provide in Roanoke, Virginia
Eastern Construction, Inc. is Rated: 3 / 3
---
"I have experienced problems in my bathroom following a complete remodel done by another contracter in 2008. I contacted Eastern Construction and they were able to fix the problems in my bathroom and completely remodled the bathroom once again. They were very accomidating and very easy to work with. I didn't have to do a thing, the contractor took care of everything from ordering all the parts to picking out the paint. The job was done in a very timely manner and was a very high quality of work. I would highly recommend this company to anyone I know. If I ever have any other remoldeling or other jobs that need to be done they will be the first people that i call! I am very proud and happy with the work they have done!"

- Ms. Brittaney B | Rated: 3 / 3
---
Recent Articles
Roanoke interior painting is a great way to feel different in your home as well as keep the market value alive and well. This, in the ultimate sense, brings out the best and desired reactions from people who are brought inside it. After all, if your home is inviting and comforting, your guests become at…
Your Trusted Roanoke Handyman for Home Repairs
A house is always a work in progress because it is subject to wear and tear as days, months and years go by. No matter how good a structure is built it will need a few small and medium size repairs here and there, like plumbing, home maintenance or yard work, carpentry, electrical work and…
If you are looking for Roanoke home repair and remodeling specialist then please call (540) 357-1454 or complete our online request form.